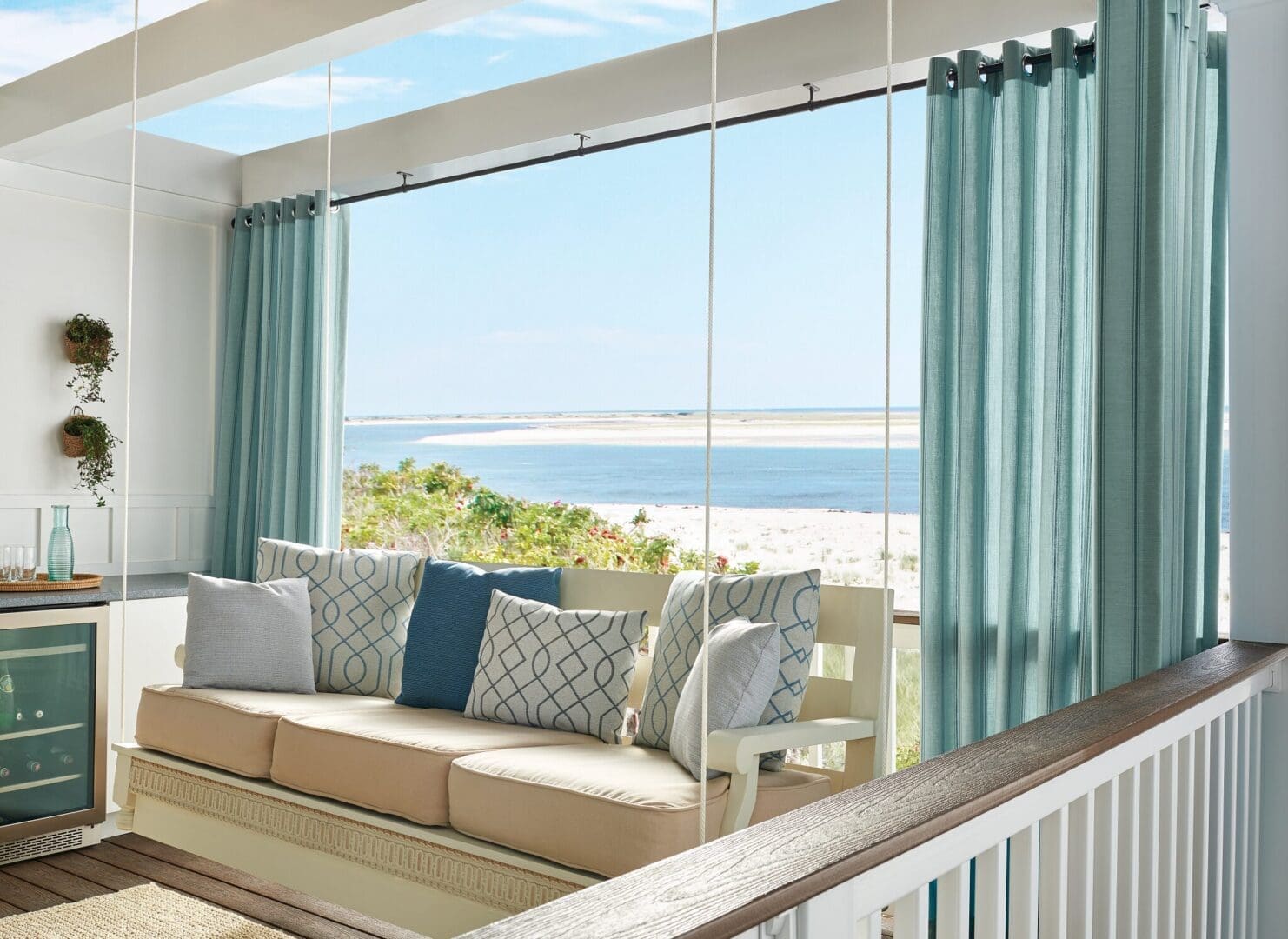 Your wide windows and doors can be eye-catching focal points. They also present special challenges. Our design experts have the solutions you need to take full advantage of the light and views wide windows can provide.
Here at World Class Window Coverings, we offer drapes, vertical cellular shades, sliding panels, shutters, roller shades, sheer shades, and many more options to help you cover those challenging windows and make that perfect statement in your home or office.  
Wide windows and doors are often the most prominent features in a room. That's why coordinating these large elements with other windows is essential. World Class WIndow Coverings offers countless ways to create windows that work together in harmony.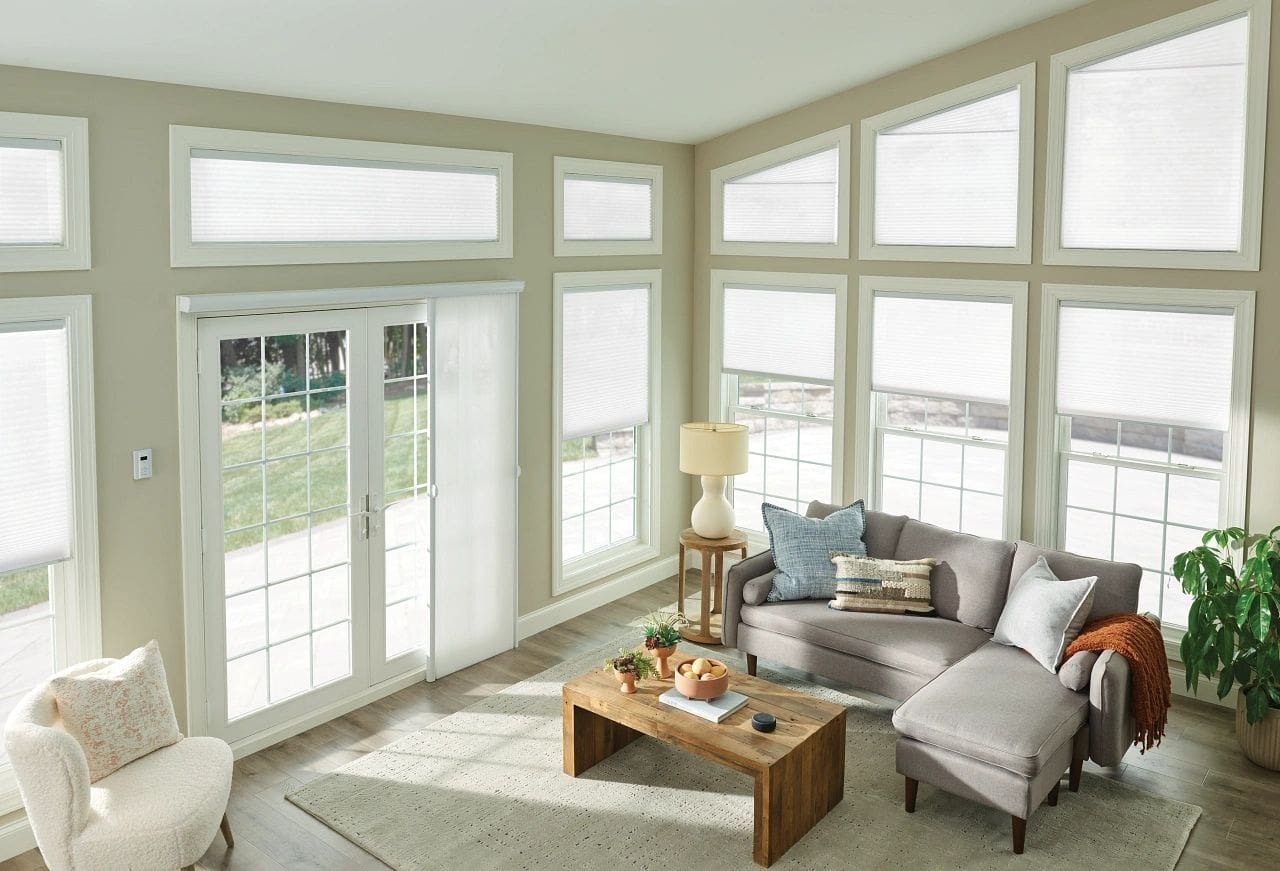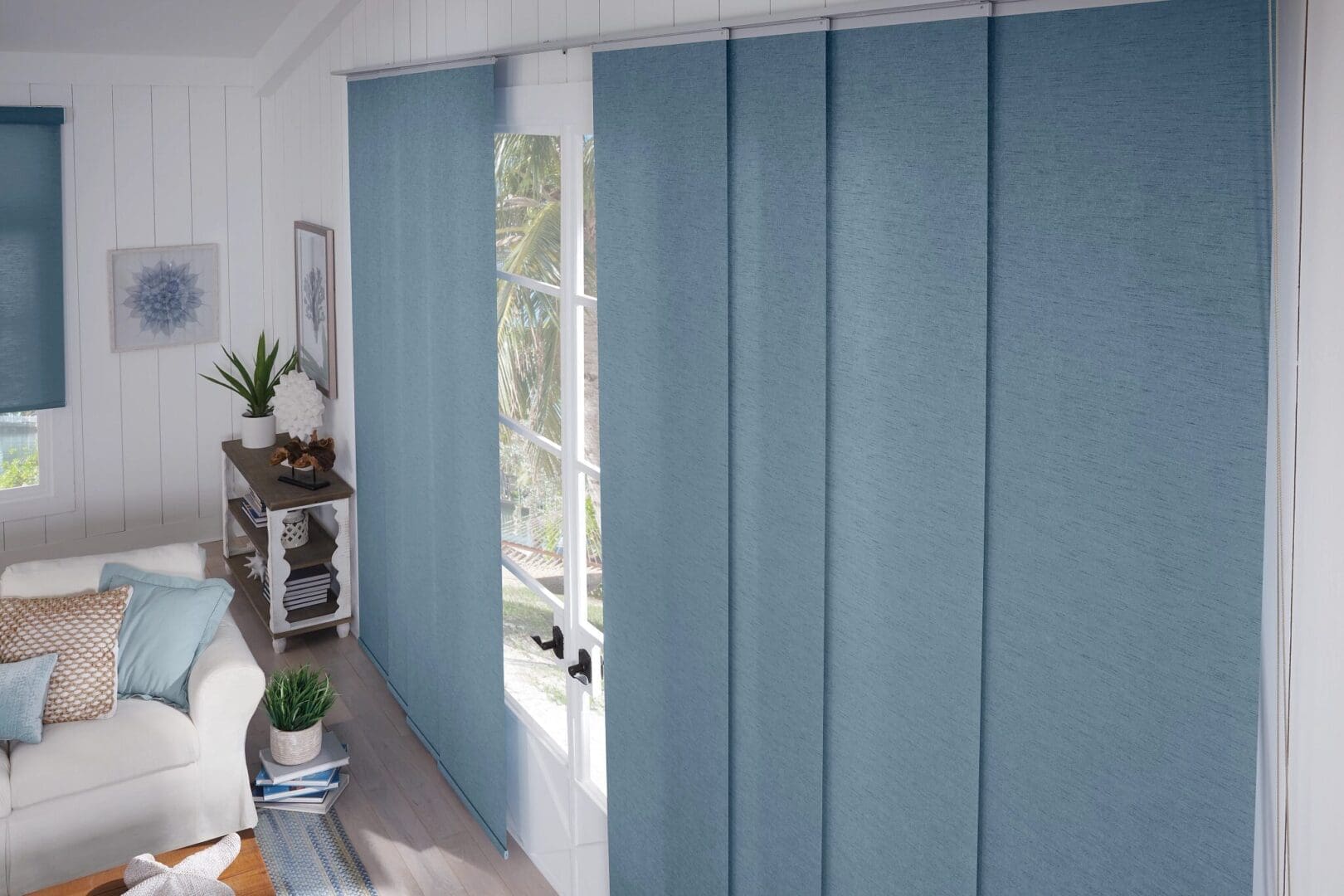 A wide window or sliding glass door is an opportunity to showcase your own special style—and Graber innovations make that possible. From sophisticated materials and lift technologies to reimagined designs, you'll find options that perfectly meet your needs.
Graber drapery can be an efficient solution for large windows and doors since it provides good light control and seclusion. Rich drapery fabrics can be layered with classic blinds and shades to create large window and door solutions with personality, colour, and charm.
Maximum width: 192"
Available materials: Wide range of fabrics
Coordinates with: Soft Roman Shades
Horizontal blinds are one of the most practical alternatives. Graber provides time-tested designs in materials ranging from strong aluminium to natural wood. Horizontal blinds are durable and easy to clean. Furthermore, many blinds can be integrated into a single headrail for fine light control.
Maximum width: 144"
Available materials: Aluminum, Vinyl
Coordinates with: Vertical Vinyl Blinds
Traditional shutters are a classy window treatment. Shutters enrich a home's décor and can make a genuinely unique design statement by providing durability and timeless style. With Graber's bypass track system, you can add the classic look of shutters to your patio doors.
Maximum Width: 295" (depending on wood vs. composite, standard vs. sliding glass door)
Available materials: Wood, Composite
Coordinates with: Wood Blinds, Composite Blinds
Graber sliding panels are a modern take on a tried-and-true solution for large windows and glass doors. Sliding panels of today are sleek, easy to use, and adaptable. To create a unified room design, match the fabric of your sliding panels to the fabric of your horizontal shades.
Maximum width: 192" for single stack (332" with spliced headrail)
Available materials: Roller, Solar, Soft, Natural
Coordinates with: Roller Shades, Solar Shades, Classic Roman Shades, Natural Shades
Solar and roller blinds have the most colour, lift, and light control options of any window treatment. They're also great for large windows and doors. Solar and roller blinds are particularly effective at blocking UV radiation and heat from sliding glass doors.
Maximum Width: 144"
Available materials: Options include Eco-Friendly and Healthy Home fabrics
Coordinates with: Sliding Panels
Graber's vertical blinds are a great option for large windows and doors thanks to its contemporary appearance and vast selection of colours and fabrics. Vertical blinds are simple to operate thanks to glide-open technology, flexible stack options, speciality designs and patented headrails that guarantee that vanes stay straight.
Maximum width: 191"
Available materials: Wood, Fabric, Vinyl, Sheer-Covered Vinyl
Coordinates with: Wood Blinds, Vinyl Horizontal Blinds
Graber Slide-Vue Cellular Shades for large windows and patio doors are a great option for energy efficiency. As a means of insulation against both heat and cold, the honeycomb-shaped chambers fill with air. Cellular blinds are an obvious choice because of their simple design and smooth operation.
Maximum width: 192"
Available materials: Honeycomb design with a range of light control options
Coordinates with: Cellular Shades