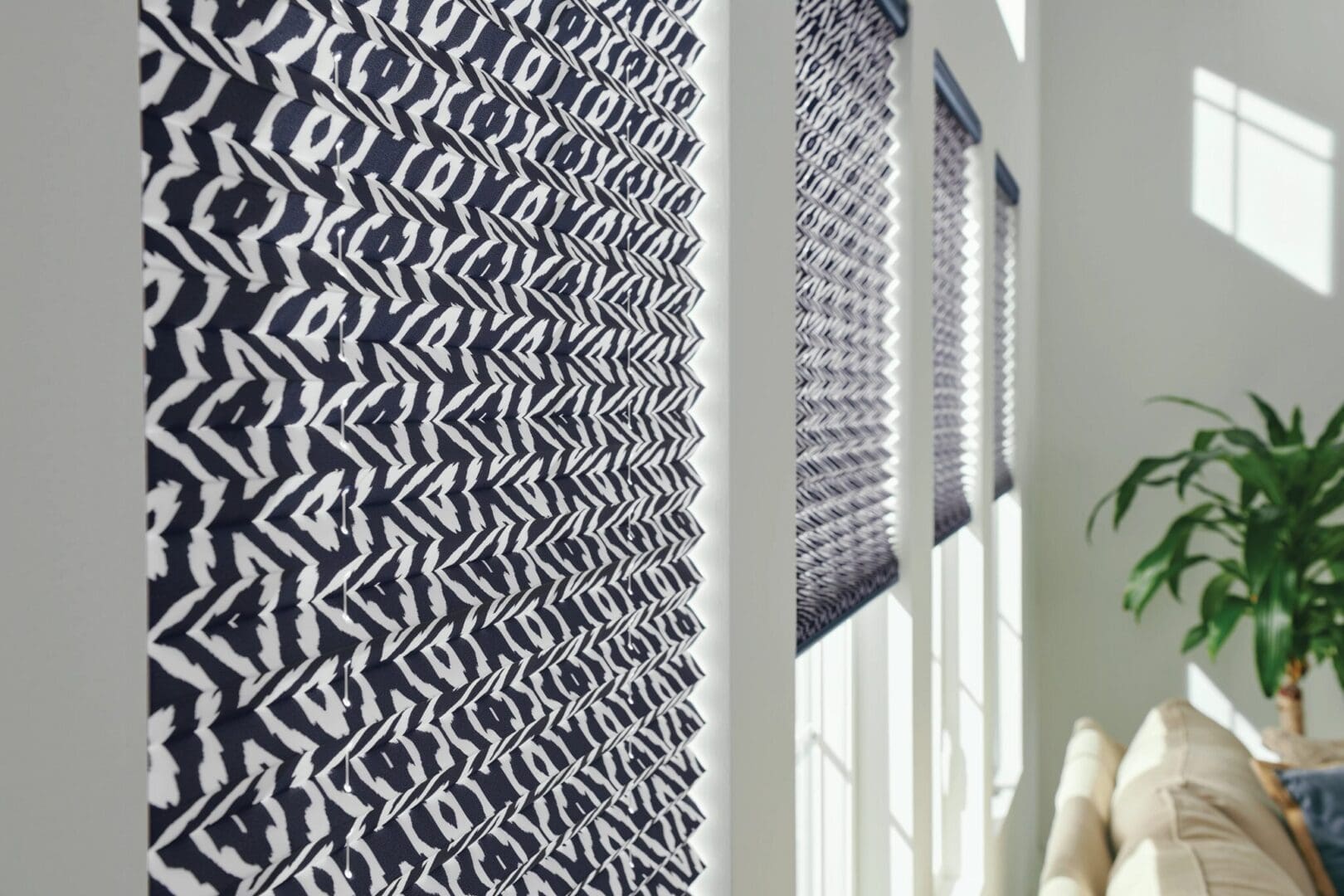 Light Control & Blackout Shades
The two most significant roles of blinds, shades, shutters, sliding panels, and draperies are privacy and light control. Graber window treatments perform these critical functions with unrivalled flair.
World Class Window Coverings offer window treatment options in a wide range of colors, fabrics, and styles, so you'll have no trouble selecting the ideal level of light and privacy for your home and lifestyle.
Blackout vs. Light Control
Graber's blackout blinds provide the ideal blend of design and privacy. Graber's blackout shades, which provide both elegance and ultimate privacy, are meant to blend in with your décor while providing unsurpassed room darkening. Blackout options include popular window coverings such as roller shades, cellular shades, roman shades, and more.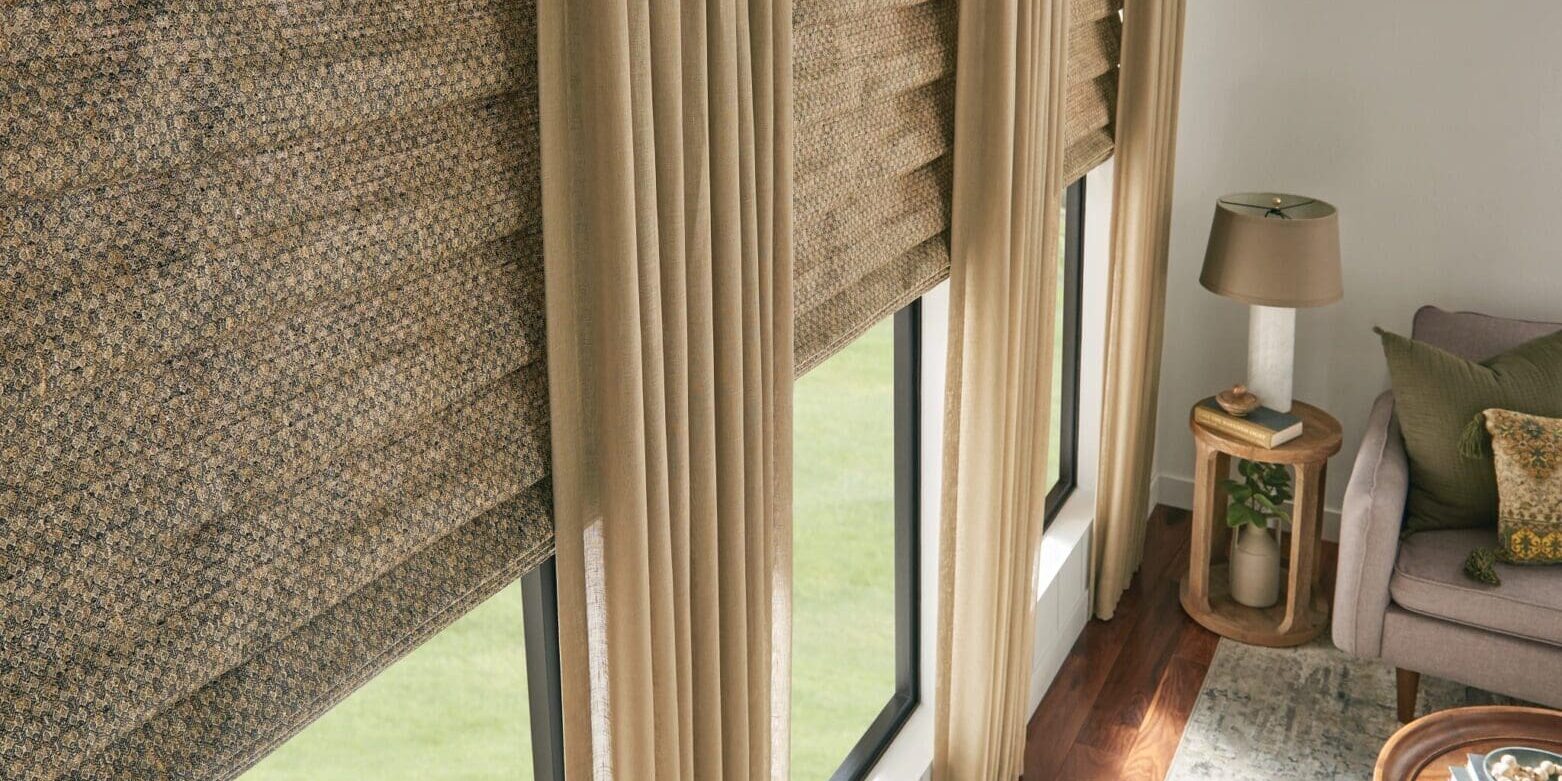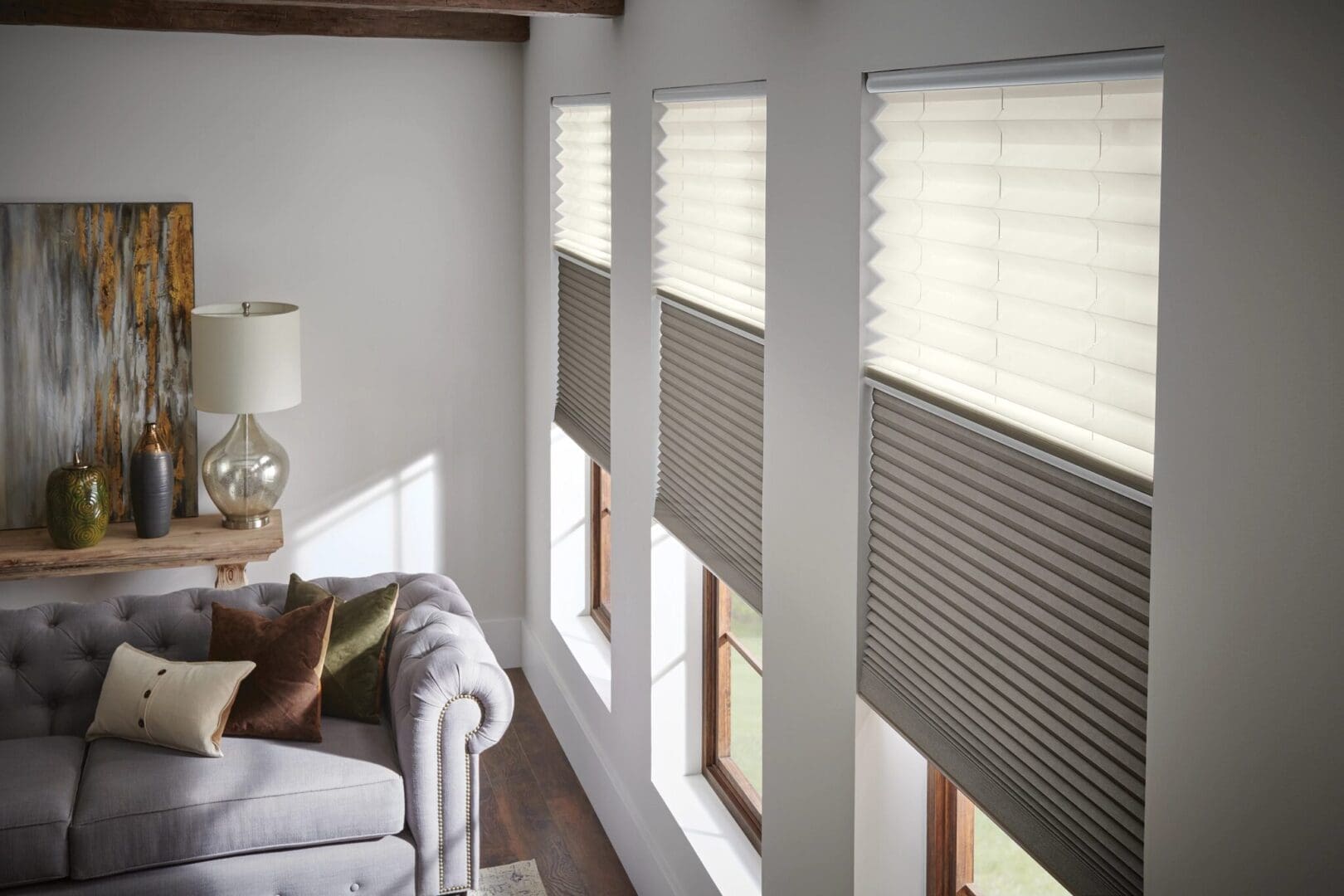 Allow the sun to shine in, completely shut it out, or choose something in between. Fabrics, materials, styles, and controls may all be customised to provide you with the precise degree of light control you require. Sheer shades, cellular shades, layered shades (zebra shades), and other popular light-controlling shades are available.
Unwanted light, cold draughts, heat, and glare all reduce your level of comfort. Make your house more pleasant by selecting window treatments that provide the environment you require to live, work, sleep, and entertain.
Light control, from sheer to blackout
Solutions that provide excellent insulation
Control options that allow infinite adjustments
Window treatments shield your floor coverings, furniture, and wall coverings from the damaging effects of sunlight. By choosing the correct window treatments, you can secure your home and belongings while still enjoying light.
Window treatments can soften intense light—or block it completely
Solar and roller shades with their arrays of fabrics combine beauty and protection
Choose blackout shades or blinds for maximum protection from light
Light control reduces your energy bill. Any window treatment improves energy efficiency, and many alternatives are extremely effective at keeping out cold and heat.
Cellular shades offer outstanding insulation
Solar shades keep out the heat—but not light
Luxurious fabrics and quality liners keep out the cold and the heat
Flexible control is available at the turn of a wand, pull of a cord, lift of a rail—or just the push of a button. Graber brings you the full range of options for opening, closing, and adjusting your blinds, shades, shutters, sliding panels, and drapery.
Motorization offers the ultimate in ease and convenience
Roller and solar dual shades allow for both privacy and a view
Bottom up/top down shades adjust to meet your shifting needs
Sometimes you want light but not glare. Choose the correct window treatment to keep glare off your computer and television screens. Graber provides shades and controls that allow you to reduce glare with simple adjustments.
Roller, solar, cellular, and pleated shades offer varying opacities
Bottom up/top down allows light in while keeping it off your screens
Motorized shades shut out the light at the touch of a button
A window treatment's main function is to provide privacy. Blackout fabrics, which are available on everything from shades to drapes, filter out light and provide ultimate seclusion. Your Graber design expert can assist you in deciding what is best for you.
Privacy liners block the view, not the light
Bottom up/top down shades offer light along with privacy
Find options ideal for bathrooms and bedrooms